Sending an update through Leafly is a great way to turn one-time shoppers into repeat customers. Use this feature to keep your followers updated on what's happening in your store and to broadcast any information your audience might want to know (deals or special events).
Updates show up on Leafly.com and in the app, and also trigger push notifications to your followers on their devices.
This article covers:
Accessing your Updates
To send an update, you will first want to log into your Leafly Biz Dashboard and complete the following steps:
Select 'Communications' from the left-side panel
Click on 'Updates'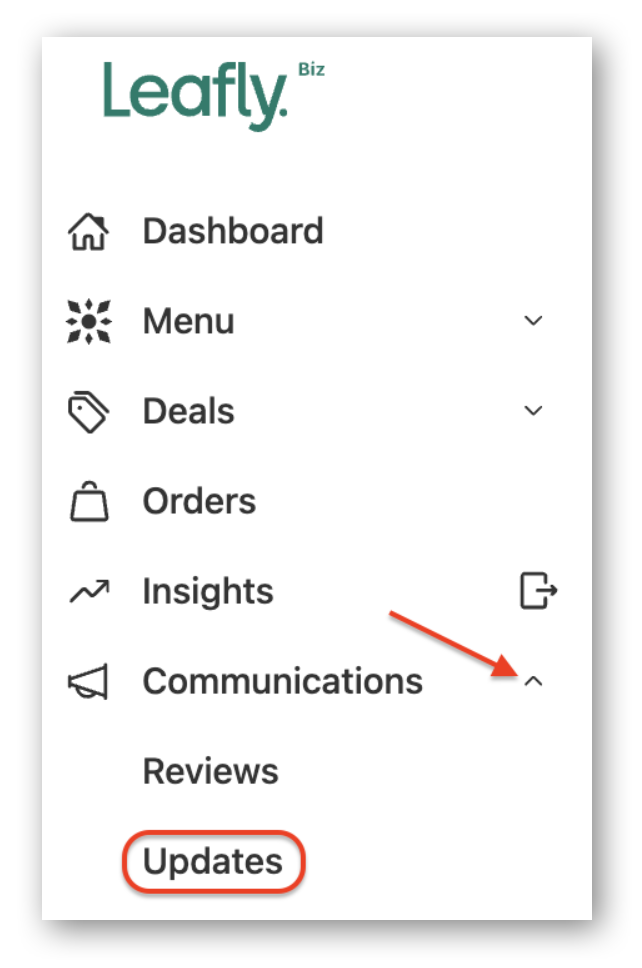 Sending an Update
After accessing the updates option, you will land on the updates page. There are some restrictions to how many updates are sent, depending on your Leafly subscription:
Leafly Pro-tier clients can send 1 push notification per day.
Leafly Starter-tier clients can send 1 push notification per week.
To get started, click on post an update to get started:

You will then fill out the fields of the update and have the ability to link your update to either your storefront or your deals page.
Note: You can only send one push notification a day.
After filling out the fields, click on publish update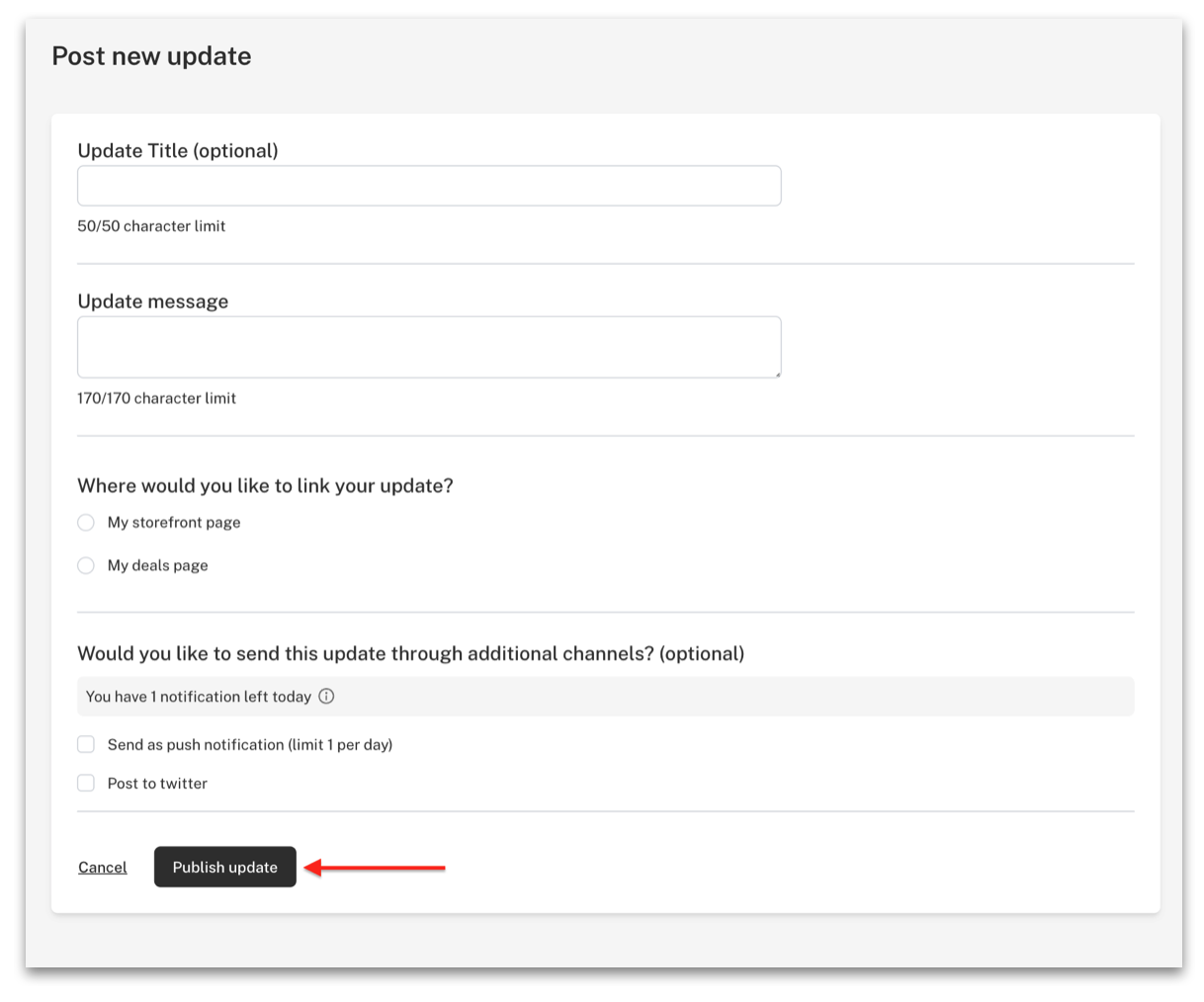 Please email help@leafly.com if you have any concerns or if you need assistance.