Leafly's update feature is a powerful tool that can help you turn one-time buyers into loyal customers. By regularly updating your followers with the latest happenings in your store, you can keep them informed and engaged. You can share anything from deals to exclusive events, or just general information that your audience may find useful. These updates appear on Leafly's website and app, and also trigger push notifications to your followers' devices. So, take advantage of this feature to keep your customers in the loop and build lasting relationships with them.
As of July 2023: The Twitter Integration with Leafly updates has been disabled due to API changes made by Twitter. Leafly is currently assessing the path forward at this time. For any questions, please connect with help@leafly.com.
This article covers the following:
Accessing your Updates
To send an update, you will first want to log into your Leafly Biz Dashboard and complete the following steps:
Select 'Communications' from the left-side panel
Click on 'Updates'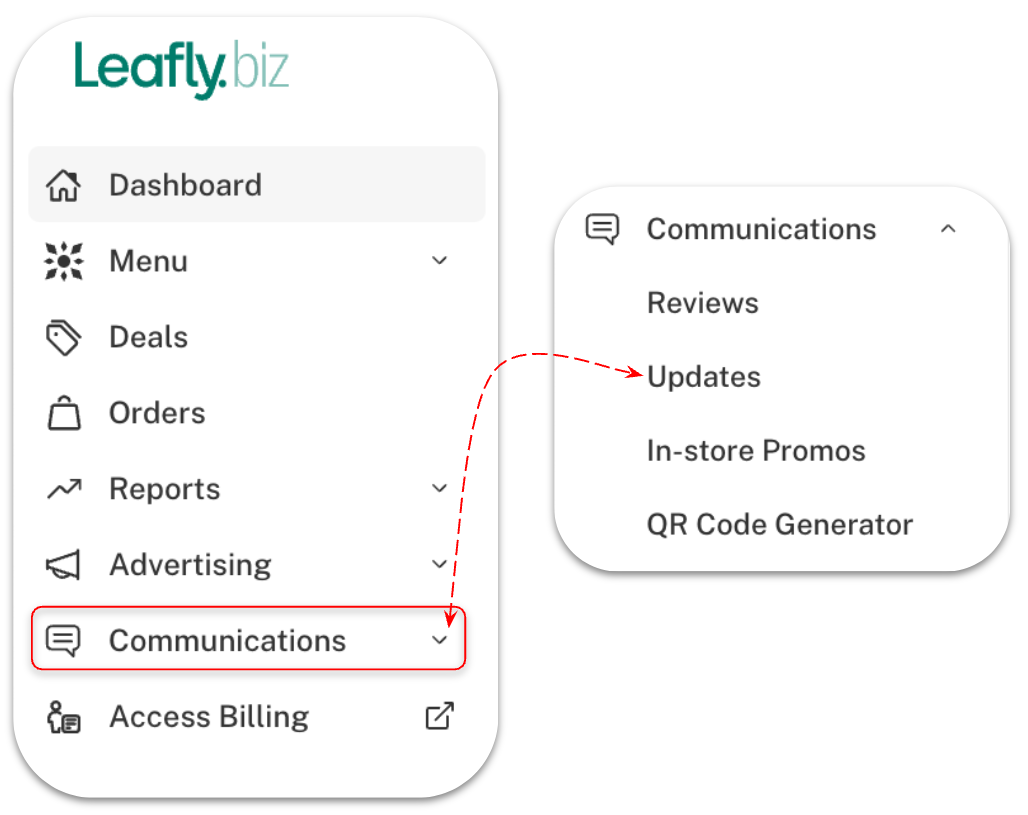 Sending an Update
After accessing the updates option, you will land on the updates page. There are some restrictions to how many updates are sent, depending on your Leafly subscription:
Leafly Pro-tier clients can send 1 push notification per day.
Leafly Starter-tier clients can send 1 push notification per week.
To get started, click on post an update to get started. This button can be found on the right side of the page. This will open up the blank update post page: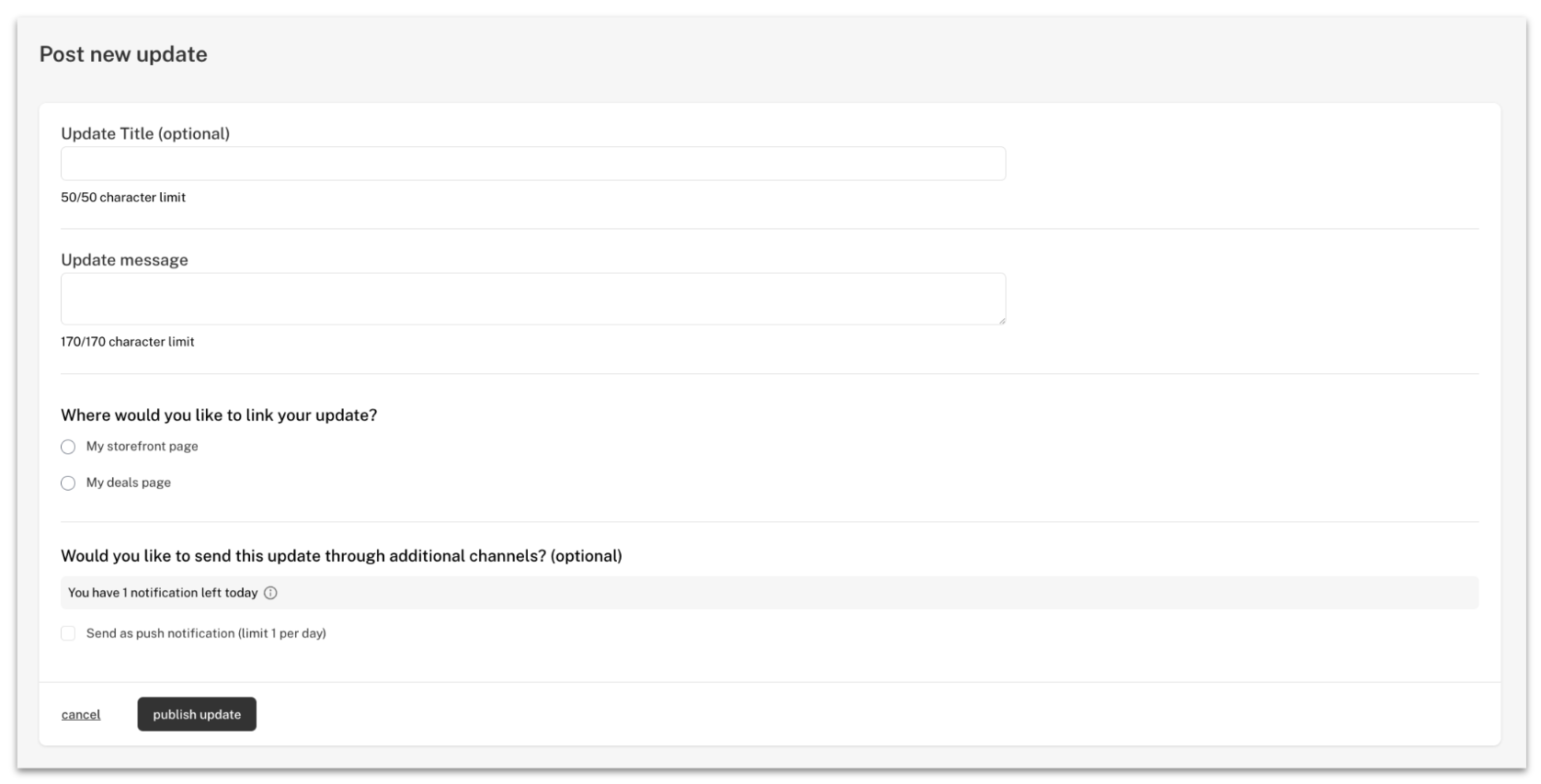 From there, fill out the fields of the update and have the ability to link your update to either your storefront or your deals page. After filling out the fields, click on publish update.
Note: You can only send one push notification a day. So we advise that you ensure this is the update you want to publish. After publishing an update, these cannot be deleted.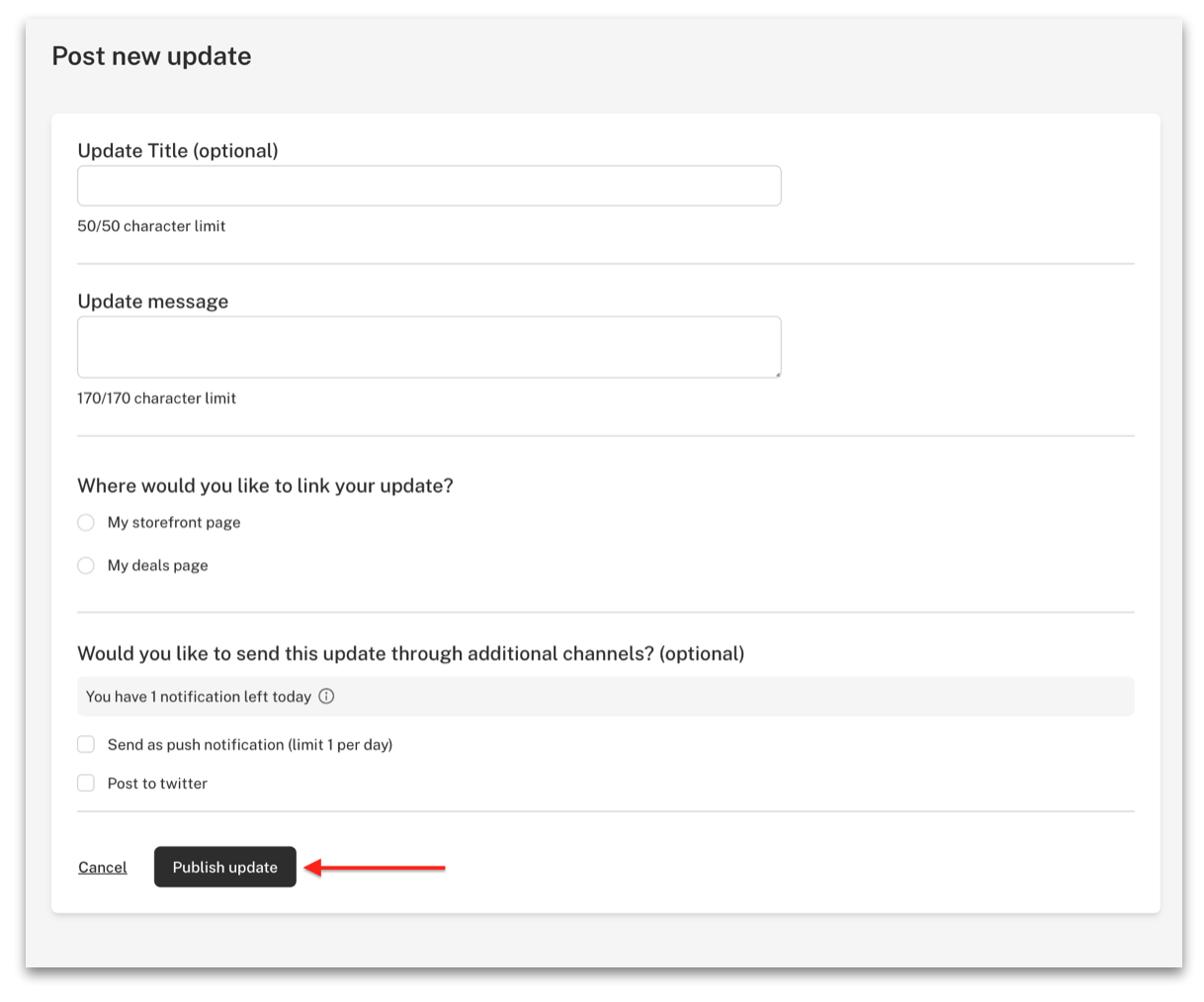 For any issues or concerns, we kindly request that you contact our support team at help@leafly.com. They will be more than happy to assist you in resolving any problems you may encounter.