The Leafly Menu Manager has a feature that allows you to control how you display your cannabinoid level on your Leafly menu.
You are able to choose 1 of 4 calculation method options to be applied to the cannabinoid values coming from your POS menu. More information on the available calculation methods can be found here.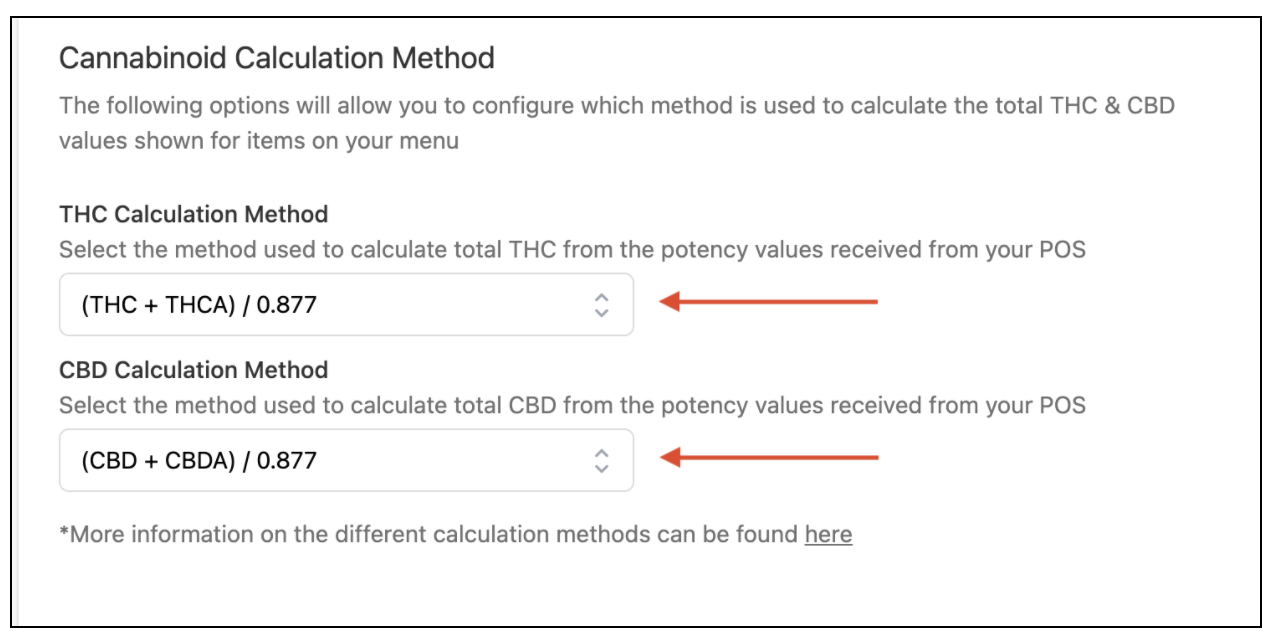 To update or change how you wish to display your values, we advise following these steps:


Log into the Biz Dashboard
From the left side panel, click on 'Settings'
Select the 'Integrations' option from the drop-down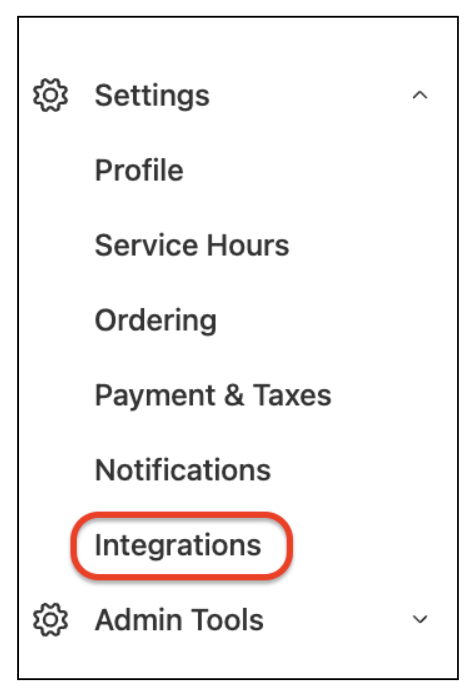 Scroll to the bottom of the Integrations settings page and locate the 'Cannabinoid Calculation Method'
After any changes, use the 'save' button at the bottom of the page.

These changes can take up to 15 minutes to reflect on your menu.
For additional assistance or questions, please use our Request Form to contact our Support Team. Please visit our Knowledge Base for helpful hints and tips.