The last known store inventory count we've received for items ingested from your Point of Sale system can be used to automatically update item status. Items with counts under the thresholds set below will be automatically hidden from online menus. These thresholds can be set globally or by category.
Please note: Global thresholds will override individual categories. Additionally, if you have thresholds set within your POS or this is a feature within your POS, that threshold will override what you have set in Leafly.
To set a threshold for your menu items, please follow these steps:
Log into your Leafly Biz Dashboard
From the left-side panel, click on Settings
When the drop-down appears, click on Integrations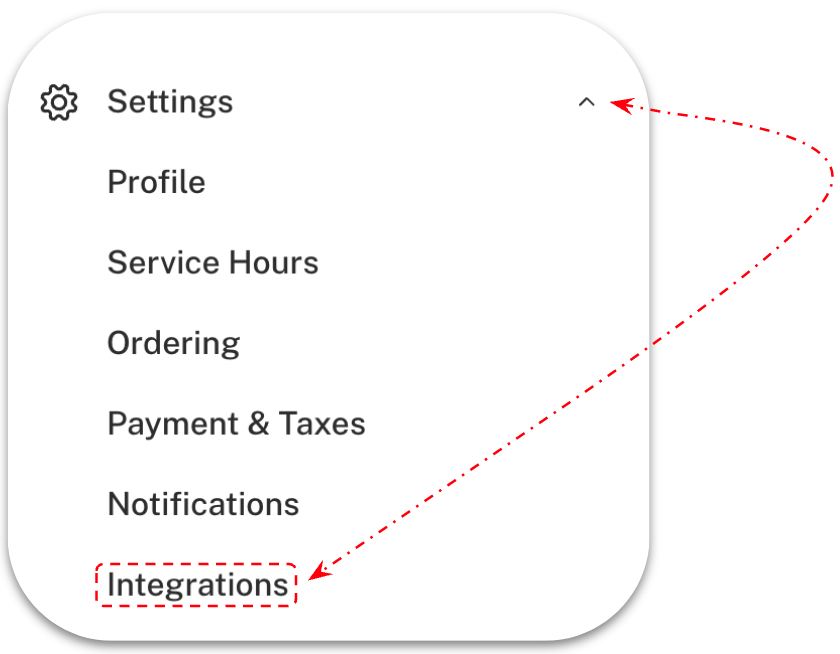 Scroll down to the very bottom until you locate Inventory availability rules

Here you can set your threshold number either as a global number or by your specific categories.

Note: We typically suggest 3-5 as your threshold number for your items

Please be sure to select 'Save Changes' at the bottom of the Settings page after making any changes.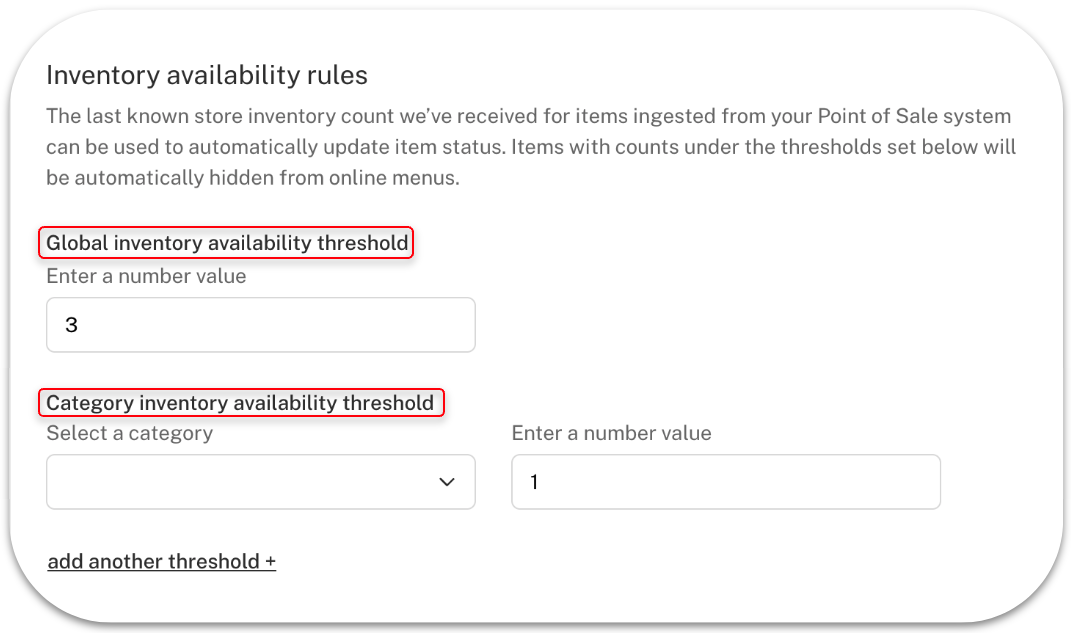 For any issues or concerns, we kindly request that you contact our support team at help@leafly.com. They will be more than happy to assist you in resolving any problems you may encounter.