The last known store inventory count we've received for items ingested from your Point of Sale system can be used to automatically update item status. Items with counts under the thresholds set below will be automatically hidden from online menus. These thresholds can be set globally or by category.
To set a threshold for your menu items, please follow these steps:
Log into your Leafly Biz Dashboard
From the left-side panel, click on 'Settings'
When the drop-down appears, click on 'Integrations'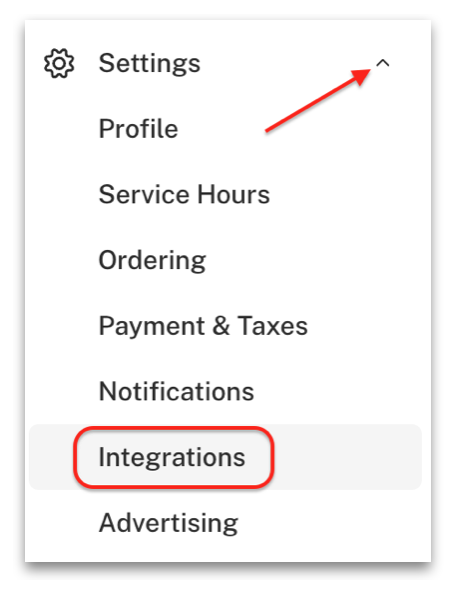 You will then be brought to the Integrations settings page
Scroll down to the very bottom until you locate 'Inventory availability rules

Here you can set your threshold number

Note: We typically suggest 3-5 as your threshold number for your items

Please be sure to select the 'Save Changes' at the bottom of the Settings page after making any changes.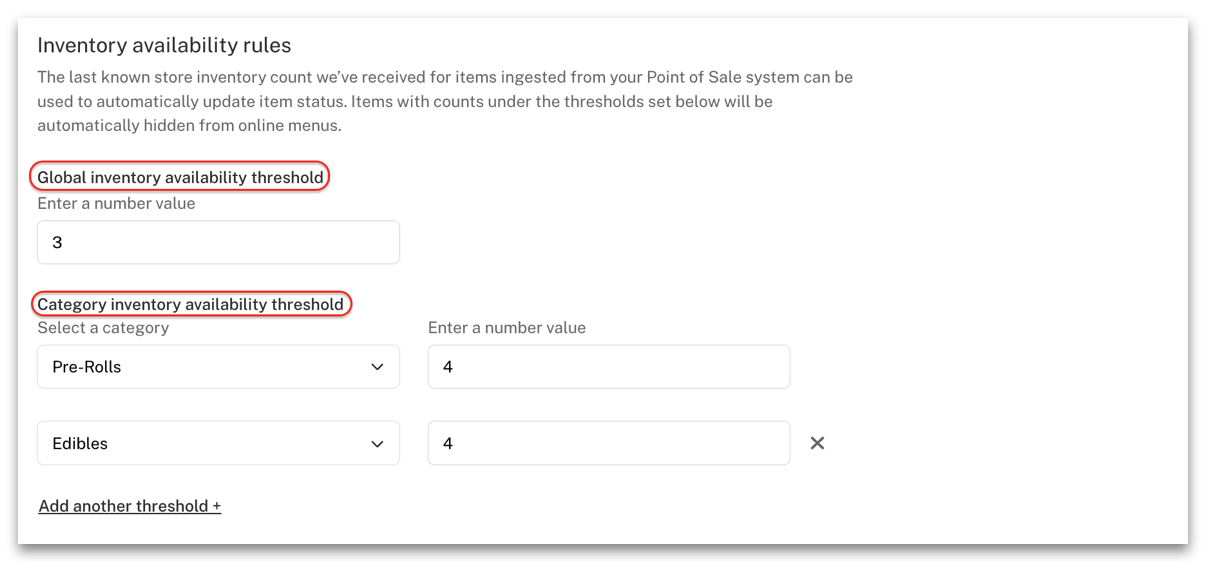 For additional assistance or questions, please email help@leafly.com to connect with our Support Team.