If your integration has stopped syncing, or if you need to verify your API key, you can do so by accessing your Integration Settings. You can also follow the steps below:
Log into your Leafly Biz Dashboard
From the left-side panel, click on 'Settings'
When the drop-down appears, click on 'Integrations'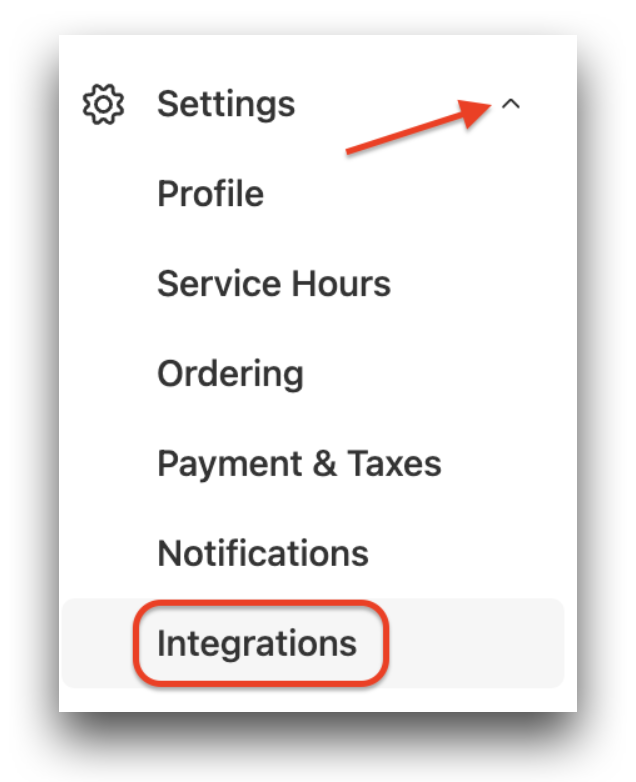 You will be brought to the integration settings. On this page, you can locate your API Key on the right side of the page: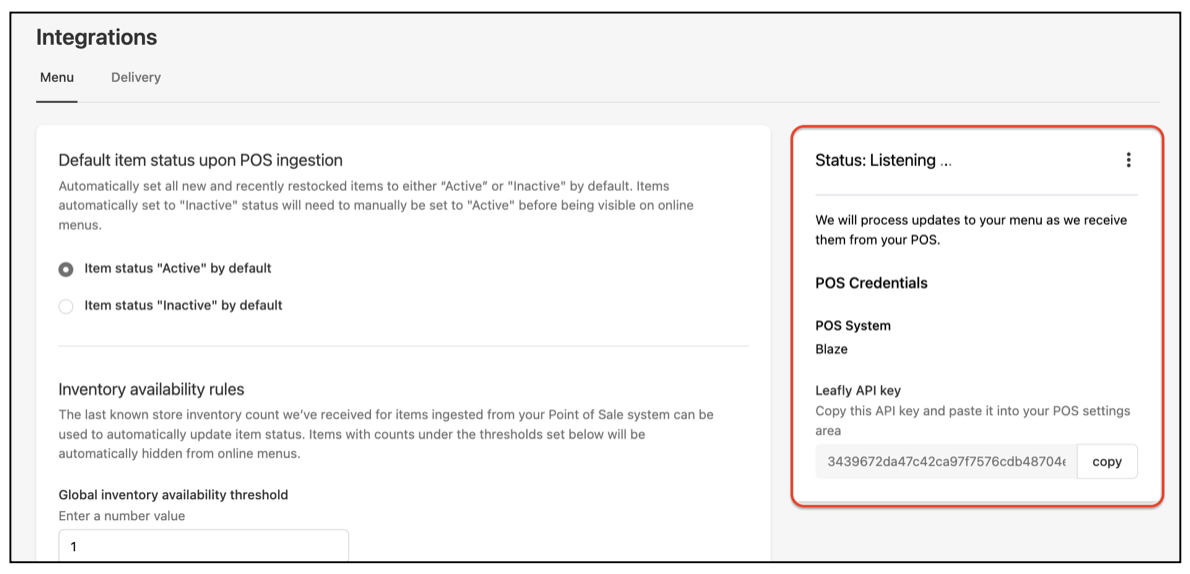 You can view our Integration guides here: Point of Sale Integration Set-Up Guides
For additional assistance or questions, please use our Request Form to contact our Support Team. Please visit our Knowledge Base for helpful hints and tips.