If your integration has stopped syncing, or if you need to verify your API key, you can do so by accessing your Menu Manager Settings. You can also follow the steps below:
Log into your Leafly Biz Dashboard
Click on the Menu tab:

Navigate to your Menu Settings on the Menu page by clicking on the navigation bar in the upper right-hand corner.
Click on Settings in the drop-down to navigate to your Menu Settings.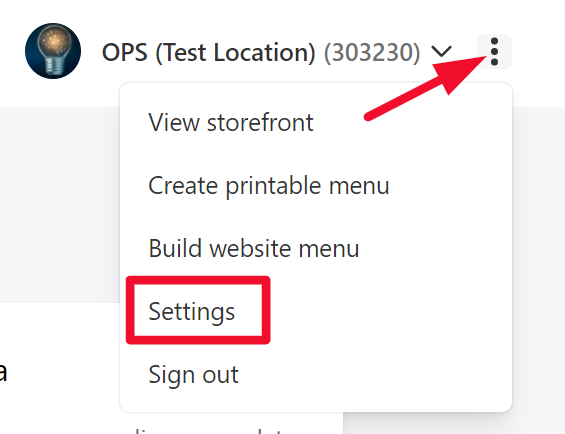 Once inside the Settings page, you can view your API Key on the right-hand side: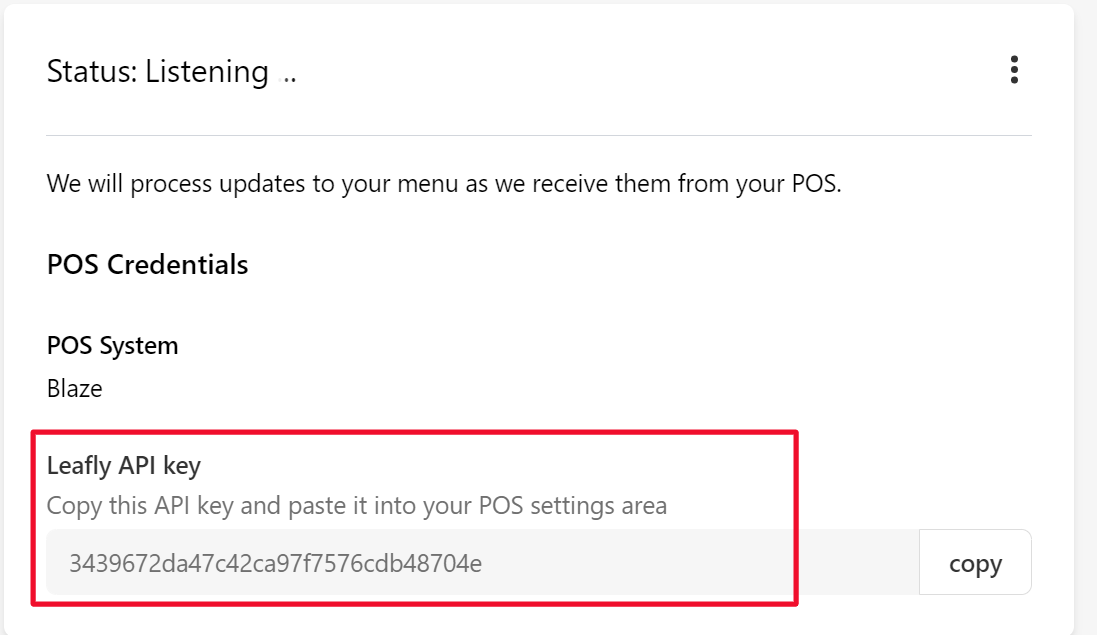 You can view our Integration guides here: Point of Sale Integration Set-Up Guides
For additional assistance or questions, please use our Request Form to contact our Support Team. Please visit our Knowledge Base for helpful hints and tips.