If your point of sale is connected to Leafly, it's important to note that Leafly's Menu Manager has a feature that allows you to exclude specific items from your POS.
This feature is useful for excluding items that are intended for employee use only, promotional items, samples, or items that are only available for in-store guests. To access this feature, navigate to your Integrations Settings page.
To exclude menu items, please follow these steps:
Log into your Leafly Biz Dashboard
From the left-side panel, click on Settings
When the drop-down appears, click on Integrations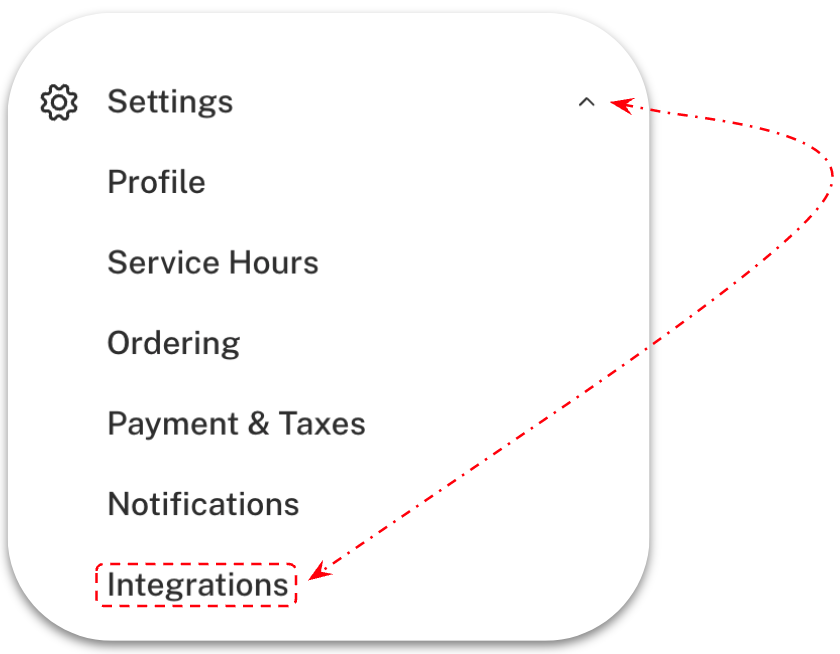 Scroll down to locate Inventory exclusion rules. In this section, you have the option to exclude menu items by either a category from your POS or a keyword. Keep in mind that for keyword exclusion, the keyword must be present in the product name as it appears on your Leafly Menu.
After making any changes, scroll to the bottom and select save changes.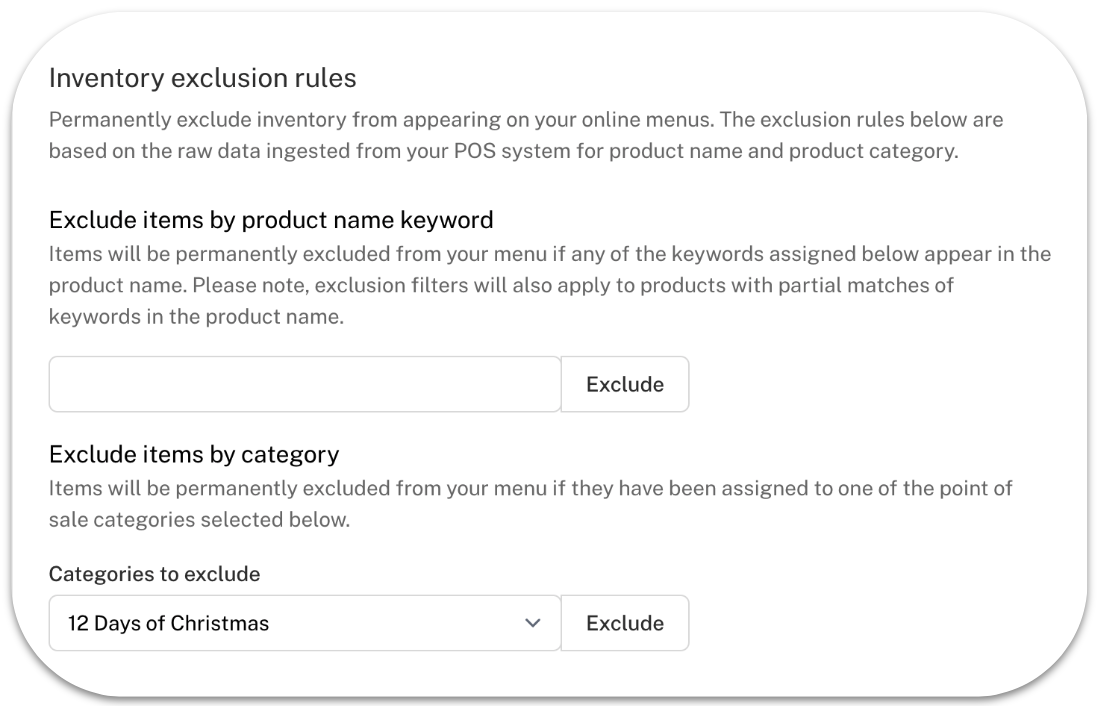 For any issues or concerns, we kindly request that you contact our support team at help@leafly.com. They will be more than happy to assist you in resolving any problems you may encounter.