Leafly's Menu Manager has a feature that can exclude items from your POS. Items you should exclude could be employee-only items, promos, samples, or even items for In-Store guests only.
To get started, access your Integration Settings from your Leafly Biz Dashboard: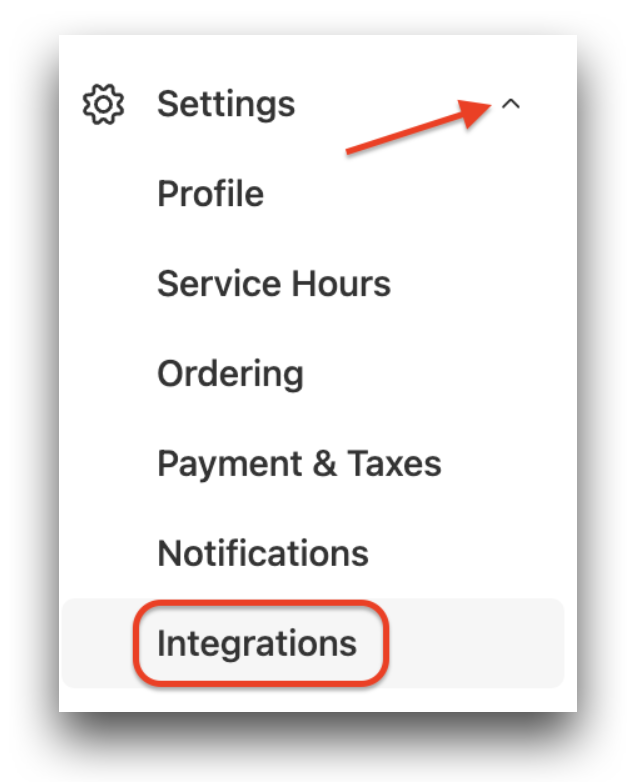 Once on this page, scroll down to the very bottom until you locate 'Inventory exclusion rules'.
This is where you will have the option to exclude items by category or keyword. Please be sure to select the 'Save Changes' at the bottom of the page after making any changes.
Note: If you are looking to exclude an item by keyword, it must be a keyword located in the product name title as it appears on your Leafly Menu.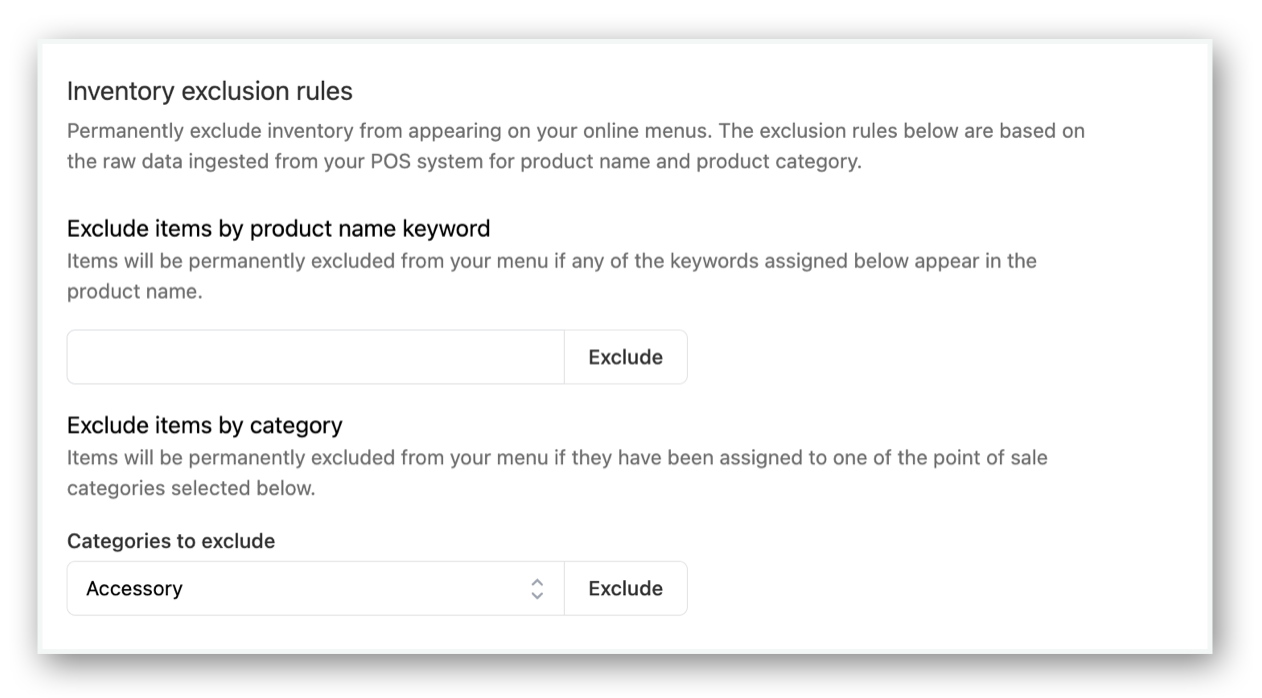 For additional assistance or questions, please use our Request Form to contact our Support Team.